Published on Variety.com, April 23, 2021.
Greg Kinnear has joined the cast of "
Sight
", a biopic about pioneering medical entrepreneur Dr. Ming Wang, led by actor Terry Chen.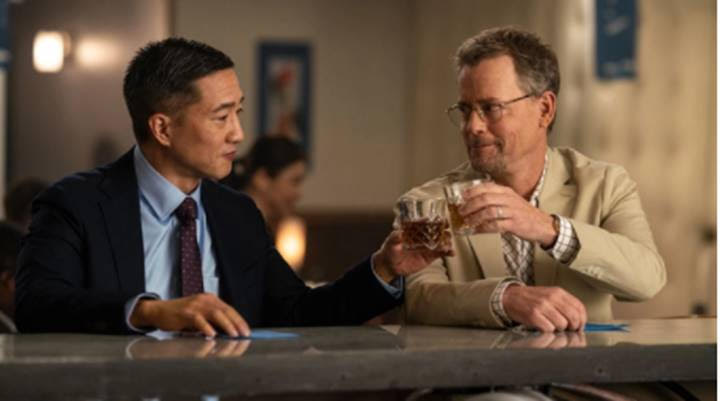 The Open River Entertainment project has commenced a six-week shoot in Vancouver. The film features a predominantly Chinese cast and will be shot in English and Mandarin. Andrew Hyatt ("Paul, Apostle of Christ," starring Jim Caviezel and James Faulkner) is writing and directing. Darren Moorman of Reserve Entertainment and David Fischer of Open River are producing.
Oscar and Emmy nominee Kinnear will play Misha Bartnovsky, a friend and mentor to Wang. The story chronicles Wang's rise from poverty and violence, growing up in 1960s China, to his migration to the U.S. It shows his struggles with racial discrimination, and rise to become a world-class surgeon who would design new technology to help restore sight to millions.
Chen most recently appeared in Viggo Mortensen's directorial debut, "Falling," and broke out in a supporting role in Cameron Crowe's "Almost Famous."
"The life of Dr. Ming Wang is a remarkable story of hope," Fischer said in a statement. "In a time when the world is hungry for stories of conversion and redemption, 'Sight' explores how we must come to peace with our past before we move forward in the present."
Dan Mark and Rachel Tan will co-produce the project, with Wang as executive producer. The film is slated for a 2022 theatrical release.
"I am overwhelmed that a movie is being made about my life," Wang said. "Living through the many dramatic events that I experienced, I never expected them to be told to the world, especially in such a poignant way. I hope this movie might pave the way to inspire more untold stories to be heard and to inspire others to persevere and follow their dreams."
Kinnear has also signed on to star with Courteney Cox and Mira Sorvino in "Shining Vale," a Starz original horror comedy series. He is represented by WME and Anonymous Content.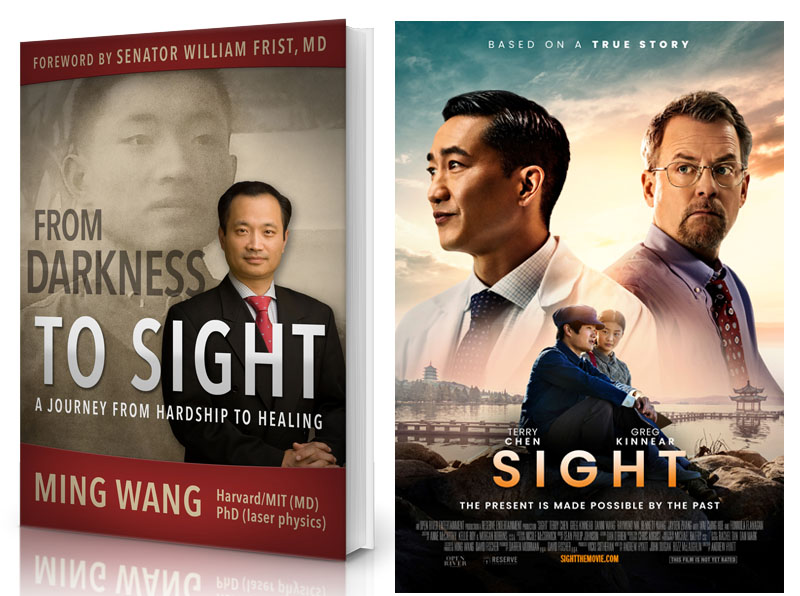 Dr. Ming Wang, a Harvard & MIT graduate (MD, magna cum laude), is one of the few laser eye surgeons in the world today who hold a doctorate degree in laser physics. He is co-founder of the non-profit Common Ground Network. The film "Sight" is based on Dr. Wang's autobiography "From Darkness to Sight", co-starring Greg Kinnear.
As a teenager, Ming fought valiantly to escape China's Cultural Revolution – during which millions of innocent youth were deported to remote areas to face a life sentence of hard labor and poverty. He came to America with only $50 and earned two doctorate degrees, one in laser physics and one in medicine, and graduated with the highest honors from Harvard Medical School and MIT.
Amniotic membrane contact lens, which Dr. Wang has invented and holds two U.S. patents, has been used by tens of thousands of eye doctors in nearly every nation throughout the world, and millions of patients have had their eyesight restored.
Wang Foundation for Sight Restoration has helped patients from over 40 states in the U.S. and 55 countries, with all sight restoration surgeries performed free-of-charge. Dr. Wang was named the Kiwanis Nashvillian of the Year for his lifelong dedication to help blind orphaned children from around the world.
Dr. Wang's life story has also inspired a movie role of a Chinese student in the film "God's Not Dead".