Media reports: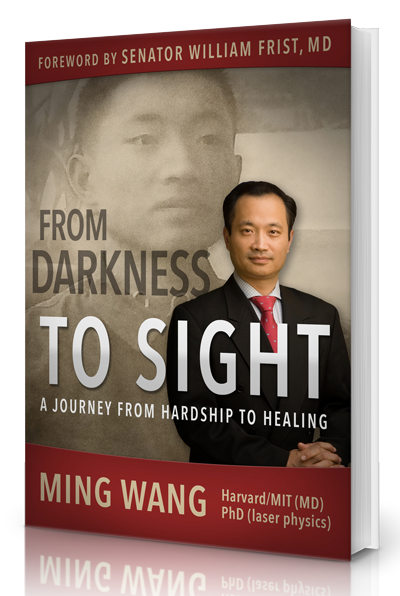 Sight, starring Oscar-nominated and Emmy-winning Greg Kinnear and Terry Chen (Almost Famous, Falling), is based on the true story of Dr. Ming Wang, a poor Chinese immigrant, who defies all odds to become a world-renowned eye surgeon in the United States. Set in 1970's rural China, a young Ming faces persecution and despair at every turn, but through the support of his dedicated family and his own unwavering determination, he finds his way to America and attends Harvard and MIT. Ming's brilliant mind sets him apart from the other students, but he must prove himself and overcome racial prejudices. At the height of his success, Dr. Wang meets a six-year-old orphan from India who was intentionally blinded. Taking on the impossible challenge, he attempts to restore her sight. Through their journey together, the resilient Dr. Wang finds that he has to reconcile with his own traumatic past and is faced with the harsh reality that the strength of his own will can only go so far.
Photos from movie Sight:
Sight's themes are: There is more to life than what we see!
The present is made possible by the past. We need to find peace with the past, so we can embrace the present;

Don't be limited by the present circumstance, imagine and believe tomorrow, persevere, and help make the world a better place.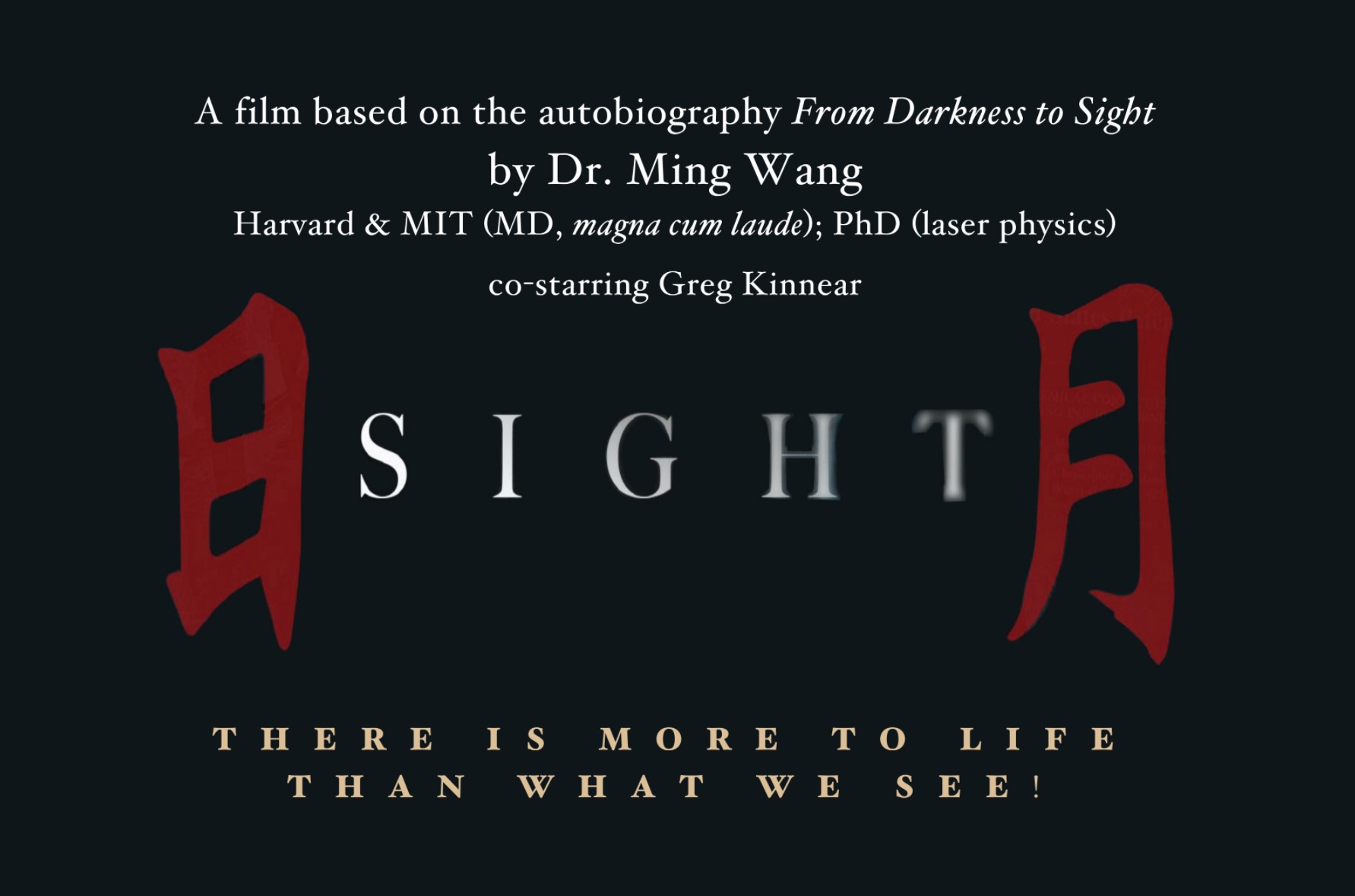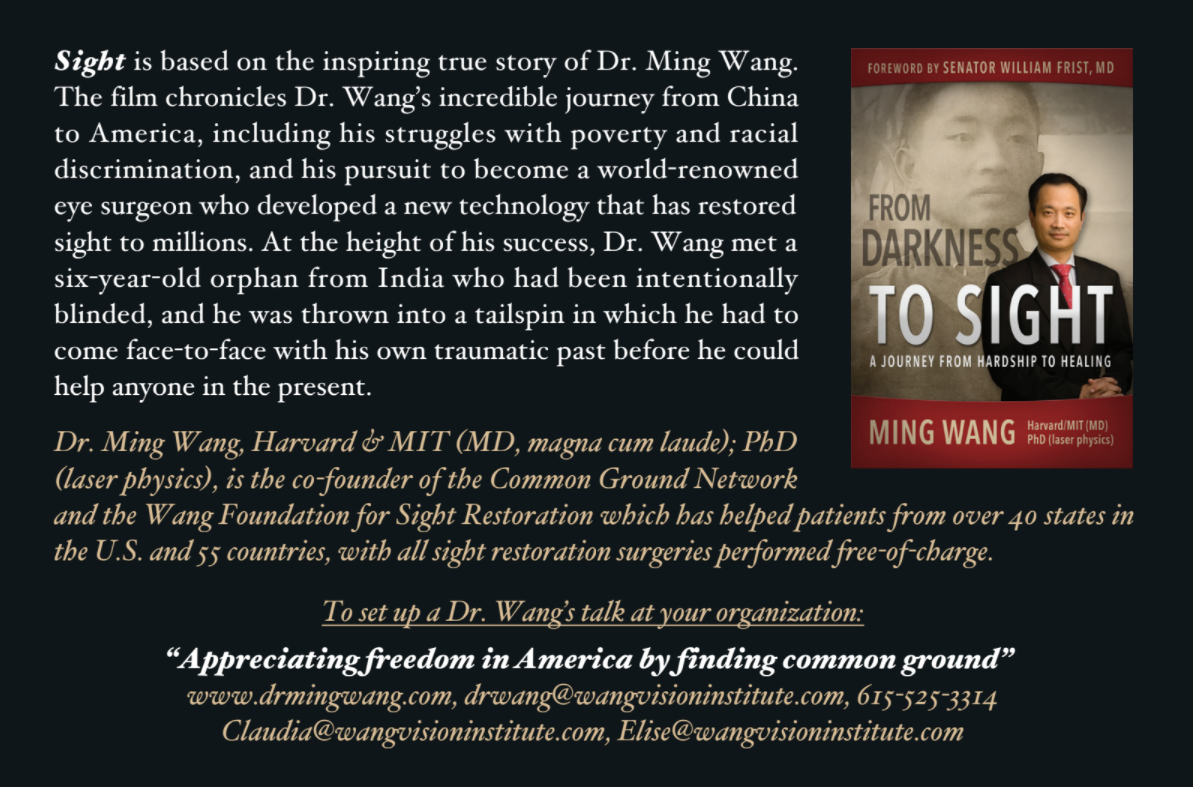 Sight Movie Bible Study: Seeing Beyond
DR. MING WANG (Executive Producer for film "Sight")
Dr. Ming Wang, a Harvard & MIT graduate (MD, magna cum laude), is one of the few laser eye surgeons in the world today who holds a doctorate degree in laser physics.
After enduring the Cultural Revolution in China, Dr. Wang came to America at age 21 with only $50 and a dream of becoming a doctor. "I have a great appreciation for my freedom in this country," says Dr. Wang, "I had to persevere through many hardships in my life, and have learned that we should not be limited by our circumstance at the time and should believe in our own potential and what tomorrow holds". This view of hope has led him to establish the non-profit Common Ground Network, to bridge different points of view in our society and to respect all cultures, ethnicities and religions.
Dr. Wang has sought common ground between science and his own Christian faith. For over 20 years, he searched for a way to harness the miraculous healing powers of human embryonic tissue but without harming the fetus. The work has led to his invention of the amniotic membrane contact lens and two U.S. patents. To date, the amniotic membrane contact lens has been used by tens of thousands of eye doctors throughout the world in nearly every nation, and millions have had their eyesight restored. Dr. Wang's Christian faith has also led to his life-long dedication to helping blind orphan children, like those feature in the film Sight. Wang Foundation for Sight Restoration has helped patients from over 40 states in the U.S. and 55 countries with all sight restoration surgeries performed free-of-charge.
To order Dr. Wang's autobiography From Darkness to Sight, click here. All proceeds are donated to the Wang Foundation for Sight Restoration, a 501c(3) non-profit that has helped patients from over 40 states in the U.S. and 55 countries, with all sight restoration surgeries performed free-of-charge.
Other media reports: