By ZOE HAGGARD - This email address is being protected from spambots. You need JavaScript enabled to view it.
Bedford County Republican Party hosted its 2021 Reagan Day Dinner Thursday at Bell Buckle Banquet Hall. Featured keynote speaker was Dr. Ming Wang, a Nashville-based eye surgeon and philanthropist.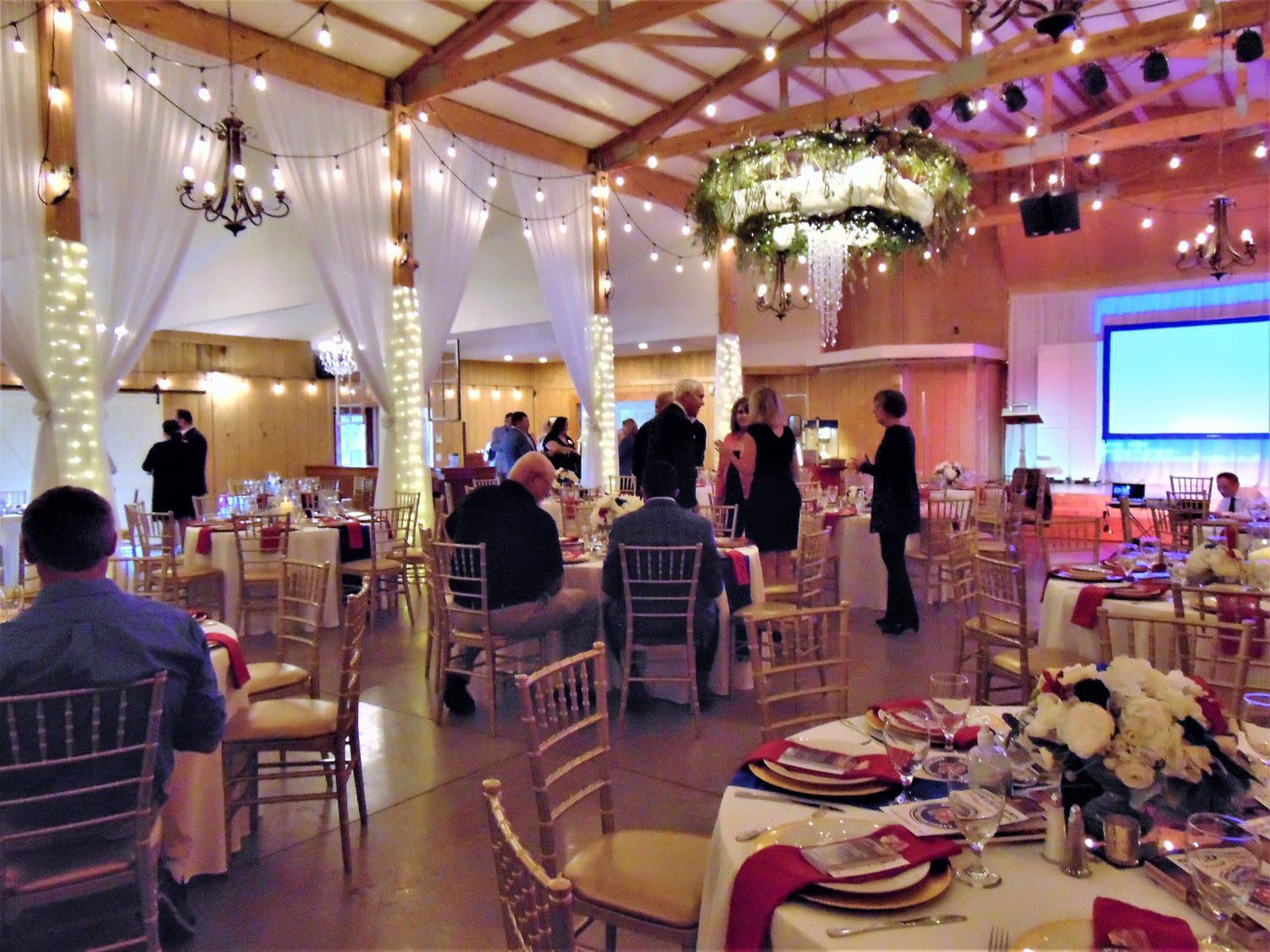 The 2021 Reagan Day Dinner was held at the Bell Buckle Banquet Hall. T-G PHOTO BY ZOE HAGGARD.
According to the Bedford County Republican Chair, Sandy Still, there were 145 attendees who came to listen to Wang's story of surviving the "Cultural Revolution" of Communist China and of his evolution into becoming a world-class cataract and LASIK eye surgeon.
Between 1966 and 1976, China's communist dictator, Mao Zedong, closed universities to control its people and keep them ignorant, Wang retold at the dinner.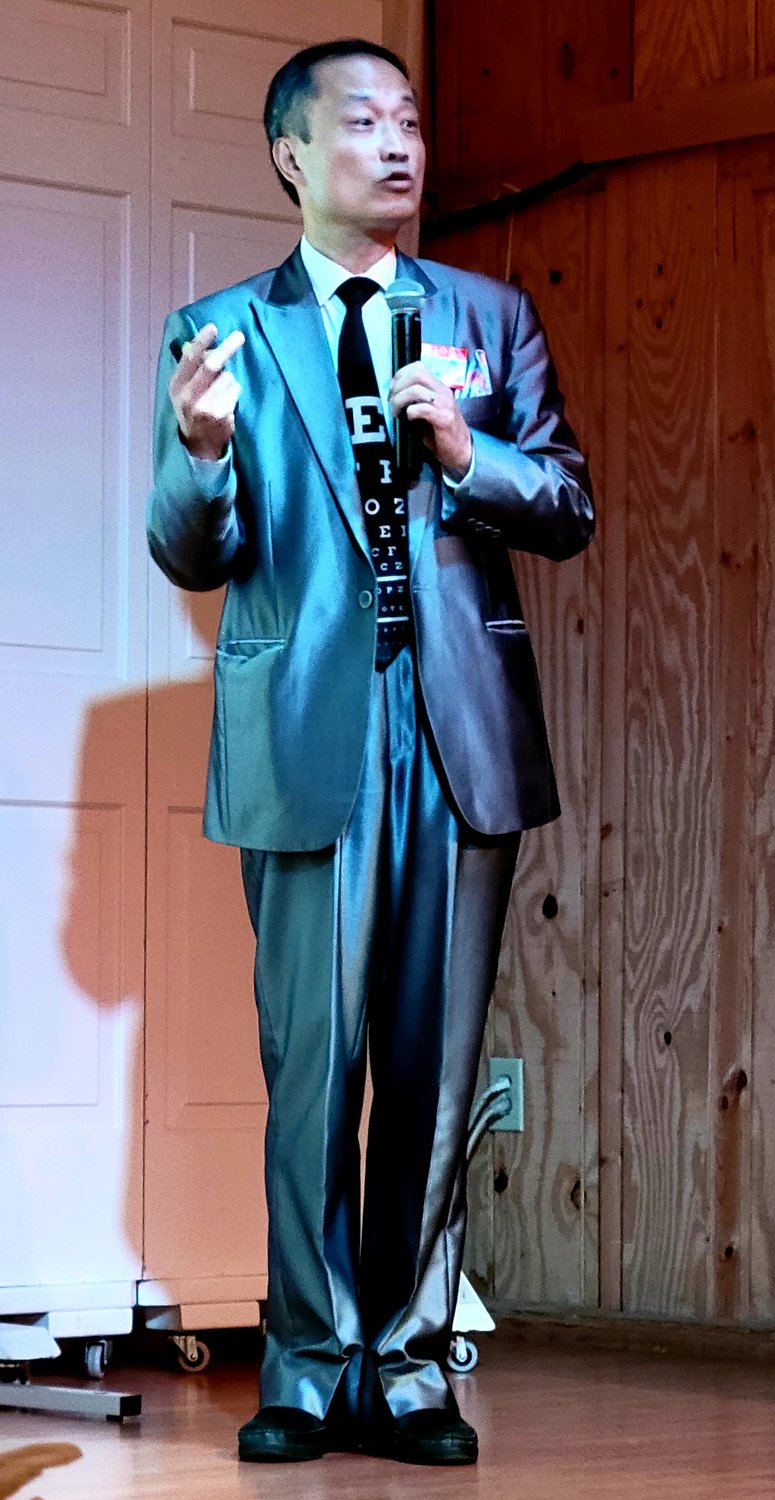 Dr. Ming Wang, T-G PHOTO BY ZOE HAGGARD.
In that time, Wang said he performed with China's "communist song and dance propagandist troupe" as a musician and dancer— to avoid being sent away to labor camps. When the regime ended in 1976 with the death of the dictator, Wang said his parents pushed him— through 20 hours of daily studying to make up for the lost time—to attend college.
Wang did. And he came to the United States with nothing more than $50 in his pocket and what he'd learned.
"I was nearly penniless. But I was happy. Why? I have the freedom," he said.
He attended Harvard and MIT where he graduated magna cum laude with a medical degree and a Ph.D. in laser physics.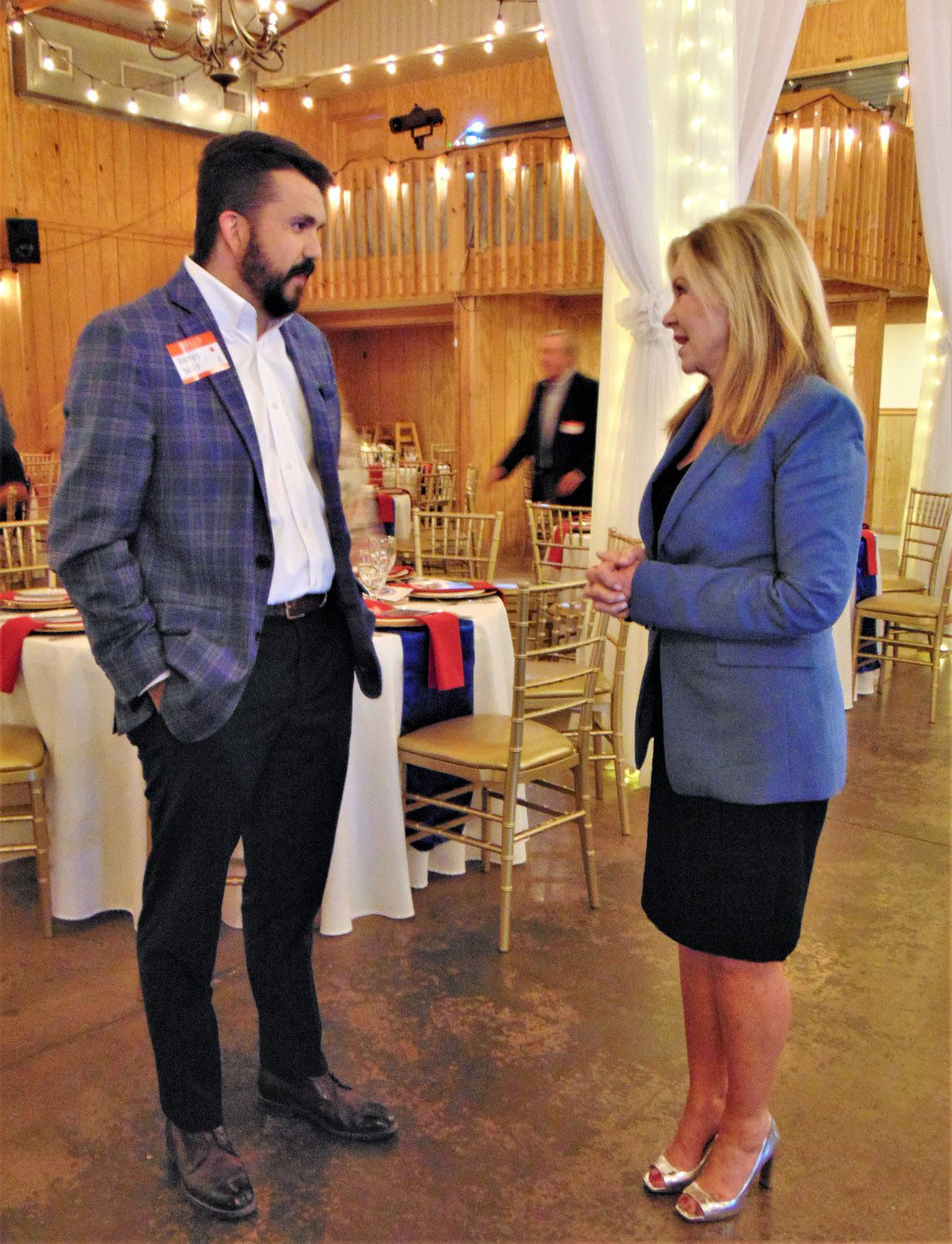 Speaking at Thursday's Reagan Dinner, Wang said, "Basically, my message today is...I'm someone who used to not have freedom who's come to share with you—all the folks who will always have freedom—how precious freedom is."
Wang also spoke of the importance in finding "common ground" across cultural and racial groups.
Wang recalled meeting former president Ronald Regan in 1984 who told him that despite their differences in appearance, "We have shared humanity on this spaceship Earth. We need to find common ground."
It's freedom, common ground, faith, and fiscal responsibility that are the basics of the United States, while the Constitution and the Bible are the foundation, according to Wang.
"We are increasingly fixated on our differences rather than appreciating what we have in common," he said.
Further, Wang emphasized that the GOP is not connecting with minorities.
"Two groups of people who are really, really important for the future of conservatives—number one: the minorities. And number two: the young people," said Wang.
Most minorities vote Democrat. Latinos, which make up 20 percent of the U.S. population, vote democrat 8:2. African Americans, who are 18 percent of the population, vote democrat 9:1. And Asian Americans, who make up six percent of the U.S. population vote Democrat 7:3.
And with current trends, these groups, which as a total make up 44 percent of the U.S. population today, will become the majority in 15 years.
This trend is coupled with the fact that minority groups have the youngest median ages (for example, the median age for Latinos is 11, versus the median age for Caucasian Americans is 58.)
Wang said he is motivated to do what he does as a third of these American youths believe socialism is a good thing.
"Communist disaster— if they became the main force in our country in the future..." Wang said.
As someone who experienced the harshness and depletion of Communist China, Wang says from a first-hand experience, this is not good. This is frightening.
"People who appreciate sight the most are those who used to be blind. People who appreciate freedom the most are those who used to not have freedom," said Wang.
At his conclusion, Wang said he wants to see his fellow conservatives find what's important to the minority groups who are voting blue and begin a conversation with them.
When Wang gets asked the question why he is a conservative, he said he responds with the question, "Do you want America turning into a nation that you have just escaped from? Now, you build a common ground."
More speakers
While at the Reagan Day Dinner, the Times-Gazette spoke with Sen. Marsha Blackburn, a long-time friend of Wang, about what most Tennesseans are voicing their concerns about.
Blackburn said she's heard many are concerned over how President Joe Biden handled his foreign policy approach in Afghanistan and over immigration at the southern border. She also said she wants to combat President Biden's "out-of-control" spending—against his "build back broke" campaign.
As for the recent proposal to mandate vaccines for businesses with 100 employees or more, Blackburn said she is against the mandate because a "one-size-fits-all" regulation does not work for every corporation.
Among other speakers at the dinner was Shelbyville Pastor Bryan Nerren, who thanked the Republican leaders who helped free him from incarceration in India while ministering there in 2019. He led the prayer at the dinner.
Congressman Scott DesJarlais also spoke about having high expectations for midterms in 2022.
Tim Estes from the Defenders of Freedom gave a speech about how they are honoring veterans. Veterans from each branch were asked to stand and be honored at the dinner.